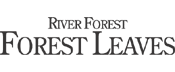 An Italian steak fit for a queen
By Melissa Elsmo OUT OF MEL'S KITCHEN July 31, 2012 2:44PM
Nothing is more quintessentially Italian than dining al fresco on narrow streets in quaint medieval villages.
The thought conjures images of hand-made pasta tossed in delicate tomato sauce and served alongside glasses of ruby-hued chianti in the fresh Italian air.
On the heels of touring Gradara castle, immortalized in the fifth canto of Dante's Inferno, I settled in to enjoy a late and leisurely afternoon lunch at a casual osteria. Tucked behind pristinely preserved castle walls in the Marche region of Italy, the eatery's grapevine covered patio proved to be a perfectly enchanting setting for a most memorable lunch.
The diminutive, Osteria Della Luna, located in the charming town of Gradara served me the finest meal I enjoyed during my recent Italian adventure. Rather than select a predictable pasta dish, my eyes veered toward the rustic menu offerings centered around Italy's coveted Chianina beef.
Chianina are among the oldest beef cattle breeds in the world and the large white cows pepper the hillsides throughout Italy. The hefty animals yield surprisingly lean meat with a bold flavor that foodies across the globe clamor for.
Monstrously thick Chianina steaks are the star ingredient in the iconic Tuscan Porterhouse steak dish called Bistecca alla Fiorentina, but I opted for something a little more manageable during my lunch in Gradara. On instinct I ordered a divine Chianina tenderloin steak with grilled pears, soft Stracchino cheese, crispy fennel and peppery arugula.
I savored every last bite of my glorious meal and washed it down with a memorable Sangiovese.
The simple preparation methods and limited ingredient list produced a surprisingly complex flavor and well-balanced dish. The entire experience left me feeling like the queen of the castle and I left inspired to riff on the dish at home.
Give it a try; I have no doubt it will leave you feeling soddisfatto!
Melissa Elsmo is an Oak Park mom, wife and chef/foodie. She speaks regularly about reclaiming the family dinner hour with nutritious meals. Check out her food blog at www.outofmelskitchen.blogspot.com.
Italian-Inspired Bistecca Fit for a King and Queen
My savory steak lunch at Osteria Della Luna in Gradara, Italy inspired me to create this indulgent entree bison entee at home. Bison is leaner than beef and boasts a bold flavor like the coveted Chianina beef I discovered in Italy.
For the Steak:
Two 4- to 6-ounce Bison tenderloin steaks (beef tenderloin may be substituted)
1 Tablespoon Dijon mustard
Kosher salt and fresh cracked pepper
Extra virgin olive oil
For the Fennel Topping:
2 Tablespoons butter
1 small fennel bulb, thinly sliced
1 small garlic clove, minced
2 teaspoons brown sugar
For the Garnishes:
1 organic packham pear, sliced vertically into ¼-inch slices, halved and grilled until tender-crisp*
4 ounces Fontina Fontal cut into thin wedges
1½ cup baby arugula
Extra virgin olive oil for finishing
Bring the Bison to room temperature and tie with butcher's twine to ensure the steaks hold their shape during the cooking process. Meanwhile, preheat a grill pan over high heat or prepare an outdoor grill for high-heat cooking. When ready to cook, brush the steaks with the Dijon mustard and season with salt and pepper. Drizzle with olive oil and place presentation side down on the hot grill pan. Allow steak to sear without disturbing for 6 minutes. Turn the steak and allow it to continue cooking for 5-6 minutes or until desired degree of doneness is reached. Remove steaks from the grill and allow them to rest uncovered for 10 minutes.
While the steak rests melt the butter in a small skillet and add the fennel. Cook over medium heat for three for minutes stirring frequently. Add the garlic and brown sugar and continue cooking for another 3 minutes or until crisp tender. Season with salt and pepper.
To serve: Place a handful of arugula on each of two dinner plates. Arrange the cheese wedges and the grilled pear slices on the plate. Place the steaks on the greens and top with the warm fennel compote. Drizzle the dish with extra virgin olive oil and season with salt and pepper.
Serves 2
*Grill the pears in a grill pan for about 2 minutes per side. If you don't have a grill pan sauté them in a little olive oil until golden brown and tender.